Hydraulic Drum Crusher / Compactor
The model HDC-905-IDC crushes 55-gallon steel drums to approximately 6" high and resets automatically to crush another drum. Full cycle time is 25 seconds (crush and retract). This unit is designed for a duty cycle that will allow for crushing or compacting up to 250 drums per week in a typical non-hazardous, indoor room-temperature environment when operated on a three-phase power supply. 38,000 pounds of crushing force. The included drum compacting feature allows you to compact contents inside the drum by simply removing the drum crushing platen. Crushing feature will work with any drum size up to 55-gallons. Compacting feature will only work with 55-gallon drums. This convenient design gives you two pieces of equipment in one. Safety features include a pressure relief valve, which prevents overload, and a double door latch to secure the door when crushing. Plus an interlock system that will prevent the motor from running unless the door is closed. 6.5 hp motor, 3-phase, 60 hz, choose from 208V, 230V or 460V Meets OSHA 1910.212 and ANSI Z245.5 standards. Built-in fork pockets aid in transporting. Aluminum drip pan, for catching any excess liquid that may be expelled during the crushing operation. The pan holds 1 gallon and measures 31-1/2"W x 4-1/2"L x 1-5/8"H. Replacement and additional drip pans are available, model HDC-905-DPN. Crating is recommended for international shipments, contact factory.
Mobile Gasoline Powered Drum Crusher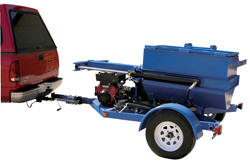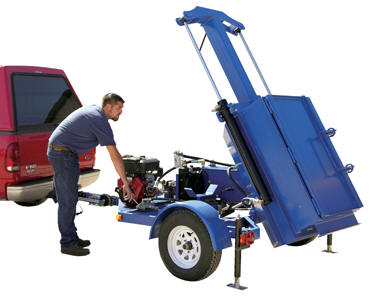 Take the Drum Crusher to where the drums are! Ful cycle time is 25 seconds, crush and retract. Save time and trips by transporting drums that are already crushed. Features an 570cc Briggs & Stratton gasoline engine. Hydraulic reservoir holds up to 30 gallons of hydraulic oil. Power tilt and integral trailer with tail and brake lights is included. Exterior tension mounted twin cylinders eliminate rod buckling and damage. Unit ships flat bed truck.

---
Hydraulic Drum Crusher/Compactor
Model
PDFs
Description
Wt. (lbs)
HDC-905-IDC/460V
Crusher/Compactor (460V, 3 Phase)
1570
HDC-905-HC/460V
Crusher/Compactor (460V, 3 Phase,w/ High Cycle Package)
2148
HDC-905-IDC/230V

Crusher/Compactor (230V, 3 Phase)

1570
HDC-905-HC/230V

Crusher/Compactor (230V, 3 Phase, w/ High Cycle Package)

2148
HDC-905-IDC/208V

Crusher/Compactor (208V, 3 Phase)

1570
HDC-905-HC/208V

Crusher/Compactor (208V, 3 Phase, w/ High Cycle Package)

2148

Drum Crusher/Compactor Options

HDC-905-DPN
Extra Aluminum Drip Pan
4
HDC9-1
Single phase, 3 HP power unit (option for HDC-905-IDC) At 208-230V, cycle time increases to 70 sec. and requires 20A supply circuit
HDC-905-WD
Washdown Motor & NEMA 4 Enclosure
Mobile Gasoline Powered Drum Crusher
Model
PDFs
Description
Wt. (lbs)
HDC-900-GPT
Gas Powered Drum Crusher
3400

= Approval Drawing

= Warranty

= Photo Gallery

= Testing Certificate
Freight Quote


Copyright © 2019
Vestil Manufacturing. 
All rights reserved. Disclaimer Information.
Terms & Conditions of Sale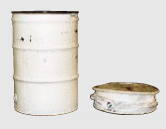 Crushes a drum to approximately 6" high

Safety door interlock system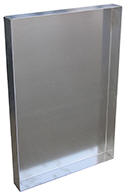 Extra Aluminum Drip Pan
model HDC-905-DPN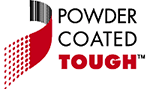 View 3D Interactive Drum Handling Equipment Catalog