Aluminum Pallet Dollies


Tilt style allows for spinning on center line axis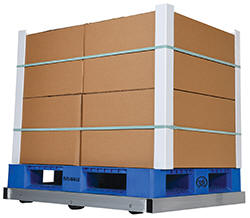 model DOL-4048-6T
Designed to transport pallets with ease. All welded aluminum construction is durable yet lightweight. Features heavy-duty 3" wide x 3½" diameter phenolic rollers for easy portability. Choose from either tilt or non-tilt styles. Tilt style allows for easier turning than non-tilt style. Optional loops/handle and a center support crossbar are available. Dolly height is 4-1/8".


model DOL-3648-6NT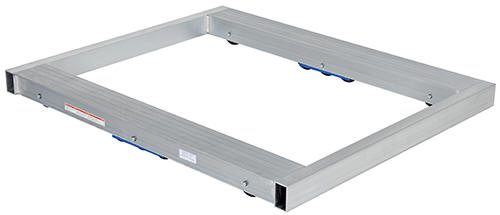 model DOL-4048-10T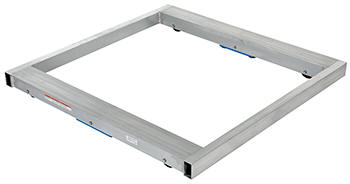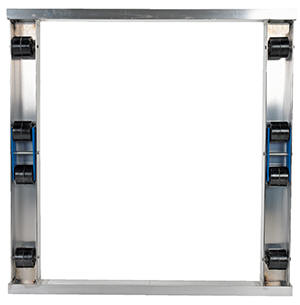 model DOL-4848-8NT
---


Floor Lock Option
Factory Installed.
Model DOL-FL-LK


DOL Series Survey Sheet to help
get the exact size you need!


Aluminum Pallet Dollies
Model
PDF's
Overall Size
(WxL)
Capacity
(lbs)
Number
Of Rollers
Deck
Style
Wt.
(lbs)
DOL-3636-6NT*
36"x36"
4,000
6
Non-Tilt
32
DOL-3642-6NT
36"x42"
4,000
6
Non-Tilt
33
DOL-3648-6NT
36"x48"
4,000
6
Non-Tilt
44
DOL-4048-6NT
40"x48"
4,000
6
Non-Tilt
73
DOL-4242-6NT
42"x42"
4,000
6
Non-Tilt
71
DOL-4248-6NT
42"x48"
4,000
6
Non-Tilt
80
DOL-4848-6NT
48"x48"
4,000
6
Non-Tilt
85
DOL-4848-8NT
48"x48"
6,000
8
Non-Tilt
91
DOL-4848-10NT
48"x48"
8,000
10
Non-Tilt
97
DOL-3636-6T*
36"x36"
4,000
6
Tilt
32
DOL-3642-6T
36"x42"
4,000
6
Tilt
33
DOL-3648-6T
36"x48"
4,000
6
Tilt
44
DOL-4048-6T
40"x48"
4,000
6
Tilt
73
DOL-4248-6T
42"x48"
4,000
6
Tilt
71
DOL-4242-6T
42"x42"
4,000
6
Tilt
80
DOL-4848-6T
48"x48"
4,000
6
Tilt
85
DOL-3636-8T*
36"x36"
6,000
8
Tilt
38
DOL-3642-8T
36"x42"
6,000
8
Tilt
39
DOL-3648-8T
36"x48"
6,000
8
Tilt
40
DOL-4048-8T
40"x48"
6,000
8
Tilt
79
DOL-4242-8T
42"x42"
6,000
8
Tilt
77
DOL-4848-8T
48"x48"
6,000
8
Tilt
91
DOL-3636-10T*
36"x36"
8,000
10
Tilt
44
DOL-3642-10T
36"x42"
8,000
10
Tilt
45
DOL-3648-10T
36"x48"
8,000
10
Tilt
46
DOL-4048-10T
40"x48"
8,000
10
Tilt
85
DOL-4242-10T
42"x42"
8,000
10
Tilt
83
DOL-4848-10T
48"x48"
8,000
10
Tilt
97
DOL-FL-LK*
Floor Lock (Factory installed)
2
DOL-HDL
Loops and Handle (Factory Installed)
2
DOL-CB
Center Support Cross Bar (Factory Installed)
10

* Floor Lock not available for the 36" x 36" units
Freight Quote

= Approval Drawing

= Warranty

= Photo Gallery

= Testing Certificate