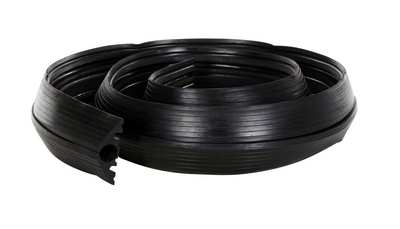 Extruded Rubber Cord Protector 12Ft. 4400 Lb. Capacity Black
The cord protector works well for temporary wire/cord protection from vehicles. The strong construction enables safe crossing in a variety of area where cords may intersect with pathways. Low profile design stays low to the surface to minimize obstruction.
Built of long extruded rubber
Works well in preventing unnecessary injury
Single-Channel design
Bottom openings are 1/2"
Total Ship Wt.(lbs.): 39 (only 1 package) Size: 6.5"W x 144"L x 2.25"H Color: Black 48 Hr. QuickShip