SERIES: PAIL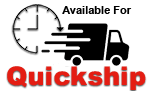 ---
Designed for dispensing and transferring liquids out of 5-gallon pails.
PAIL-PST - Includes an adaptor to accommodate 2" bungs.
PAIL-PST-SS - Handles most liquids*
*NOT RECOMMENDED FOR: Ammonium Chloride, Aqua Regia, Bromine Water, Calcium Chloride, Chloracetie Acid, Chlorine Water, Ferric Chloride, Ferrous Chloride, Freon 12, Hydrobrmic Acid, Hydrofluoric Acid, Sodium Hydroxide, Stannic Chloride, and Sulfuric Acid.
Click A Tab For More Information. If A Tab Is Missing, This Product Has No Content For That Tab.
KEY:

= Approval Drawing --

= Warranty --

= Testing Certificate
Model Number & Specs Table
Piston Pail Pumps
Model
PDF's
Description
Construction
Displacement
Per Stroke
Bung
Size
Wt.
(lbs)
PAIL-PST
Piston Pail Pump
Steel
8 oz.
1"
3
PAIL-PST-SS
Piston Pail Pump
Stainless Steel
8 oz.
1"
3
KEY:

= Approval Drawing --

= Warranty --

= Testing Certificate
No current Questions for this product. Check back soon, or submit a question to be answered below
---