SERIES: CAN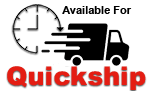 ---
Aerosol Can Recycle System
Turn aerosol cans into scrap metal, exempting them from disposal regulations for hazardous waste. This system safely punctures aerosol cans to relieve pressure, and then empties any residual contents into your drum. Thread the recycler body into the 2" diameter threaded bung and the filter into the 3/4" bung of your 30 or 55 gallon steel or poly drum. Push the lever to puncture the can, and two piece filter with a carbon cartridge drains out odors and harmful emissions. Unit includes puncturing device, safety goggles, carbon filter, and Anti-Static wire, which prevents static buildup by grounding the drum as required by OSHA.
---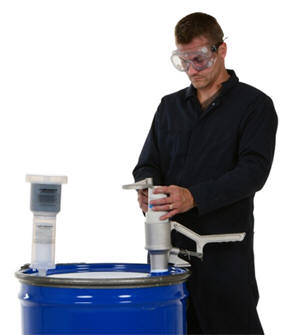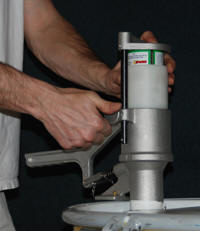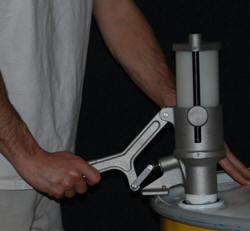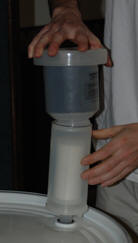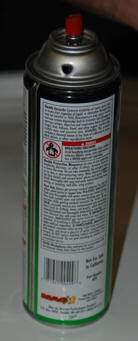 Click a tab for more information.

+

Indicates items available under that tab.