SERIES: EPFC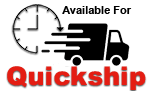 ---
Electric Powered Floor Cranes
Fully powered shop cranes (power hoist & power in/out boom) for moving loads quickly, easily, and safely. 24V DC drive and lift motor handles heavy-duty jobs. Ergonomic handle features easy-to-operate throttle with infinite adjustment of forward and reverse speeds, lift/lower controls, proprietary safety-enhancing emergency reverse function, and horn. Includes an electromagnetic disc brake with automatic dead-man feature that activates when user releases the handle. Powered shop crane has two 12V, 80 - 95/Ah lead acid deep cycle batteries, integral battery charger, and battery level gauge. Poly-on-steel steer and load wheels. 3-4 hour operation at full charge - 8 hours when used intermittently. Includes rigid hook with safety latch.
*Model EPFC-25 features adjustable length legs.
*Model EPFC-25-AA features adjustable length legs and adjustable width legs.
*Model EPFC-CB-15 features fixed legs and counter balance design.
---

Click a tab for more info.
Electric Powered Floor Crane

Model

PDF's

Capacity
(Retracted)
(lbs)
Capacity
(Extended)
(lbs)
Lift Range Retracted/
Extended

Max Height Crane Extended

Max Length Legs Extended

Retracted
Size
(WxLxH)
Wt.
(lbs)

EPFC-25

2,500

600

44-1/4"-94"

110

103-1/8"

30"x80"x63"

925

EPFC-25-AA

2,500

600

44-1/4"-97"

110

103-1/8"

43

-3/4"x79-1/8"x67"

1,158

EPFC-CB-15

1,500

400

44-1/4"-97"

105

--

33-7/8" x 107-1/2" x 66-3/8"

1,700

EPFC-HC

Optional Floor Crane Hand Control

3 
Owner's Manuals
Survey Sheets
No Survey Sheets for this product.
Other PDF's
No Image Gallery for this product at this time. Please Check back.
Related products: